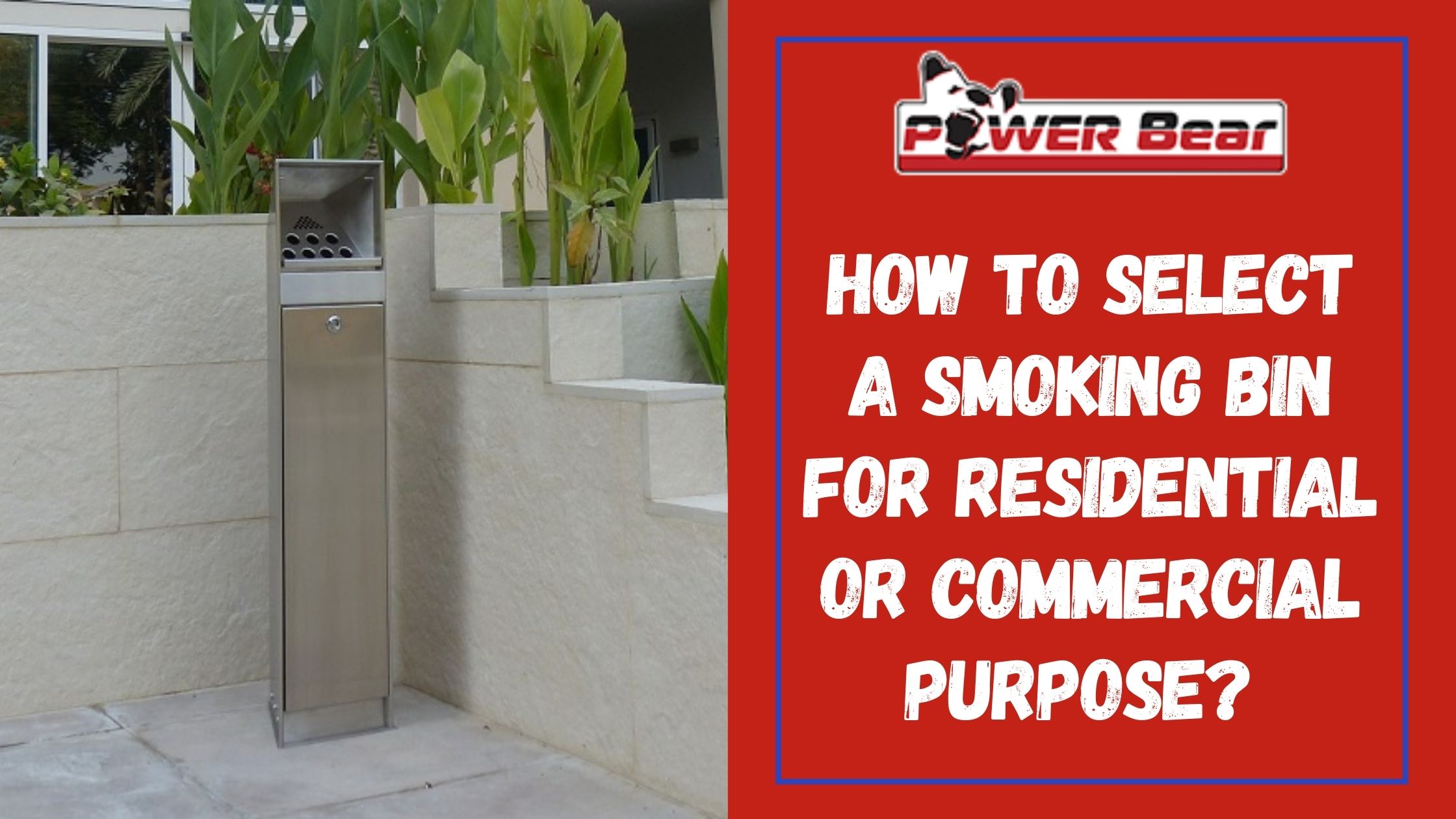 Mounting a smoking bin in a high traffic generating smoking location, such as your commercial area is an easy and low-cost solution to eliminate cigarette butt trash. You'll also be helping the environment. Look at the cigarette butt if you thought trash in our seas, was the biggest environmental issue. Cigarette butts are typically made of cellulose acetate, a type of bioplastic, and are believed to be thrown on the ground at a rate of 4.5 trillion per year, making them the most prevalent form of plastic pollution in the world, which is why a cigarette bin is required.
Disposal Is Simple
A cigarette bin with clear holes for extinguishing and disposing of cigarette butts is more effective than difficult-to-use versions in decreasing cigarette trash. The slots should be visible and reachable, but tiny enough to prevent other forms of trash from being pushed into them, posing a fire risk. When it comes to choosing a waste bin to throw away ash urns, you need to look for Ashtray bins with weather-resistant hoods to keep ash butts dry in wet weather.
Secure Design
Cigarette butts may be thrown away before they are completely extinguished, posing a fire danger in and near smoking places. Cigarette bins of high quality have been designed to decrease this risk. There will be no fire if one of these is removed. Look for stub plates that have been intended to prevent fires by restricting oxygen within the bin. Sand can also be used to prevent fires in outdoor ashtrays.
Adaptable Solutions
Free-standing cigarette bins are the perfect option if you're looking for a small solution that can adapt to variations in footfall, such as if you host events or major hospitality establishments. Look for cigarette containers that can be weighted down with sand for a simple and inexpensive solution.
Convenience And Visibility
Straightforward signs and well-placed, clearly visible cigarette bins are seen in the cleanest smoking locations. Rust-resistant stainless-steel bins are long-lasting, and their gleam makes them visible even on cloudy days. Color may also be used to persuade smokers to throw away their cigarette trash. Colors that are bright, such as red and green, work nicely.
Types of Smoking Control Bins (Ashtray Bins)
Wall-mounted
Modern designs of wall-mounted bins are slender and are fastened to the external wall of a building using screws. These are also designer for storing a considerable amount of cigarette litter.
Standing Alone
They may be relocated from one smoking area to another, which makes them a flexible litter solution. Alternatively, they can be anchored to the floor for further security. Fixtures are included in the price of the package.
All-in-one Litter and Cigarette Bins
A two-in-one solution that consists of square and cylinder tubes that sit on the ground and have separate sections for trash and cigarette waste.
Designer Bins
Designer Bins made by Power Bear by German Distribution LLC has display panels for advertising, policy statements, and other public announcements are included in wall-mounted and free-standing bins.