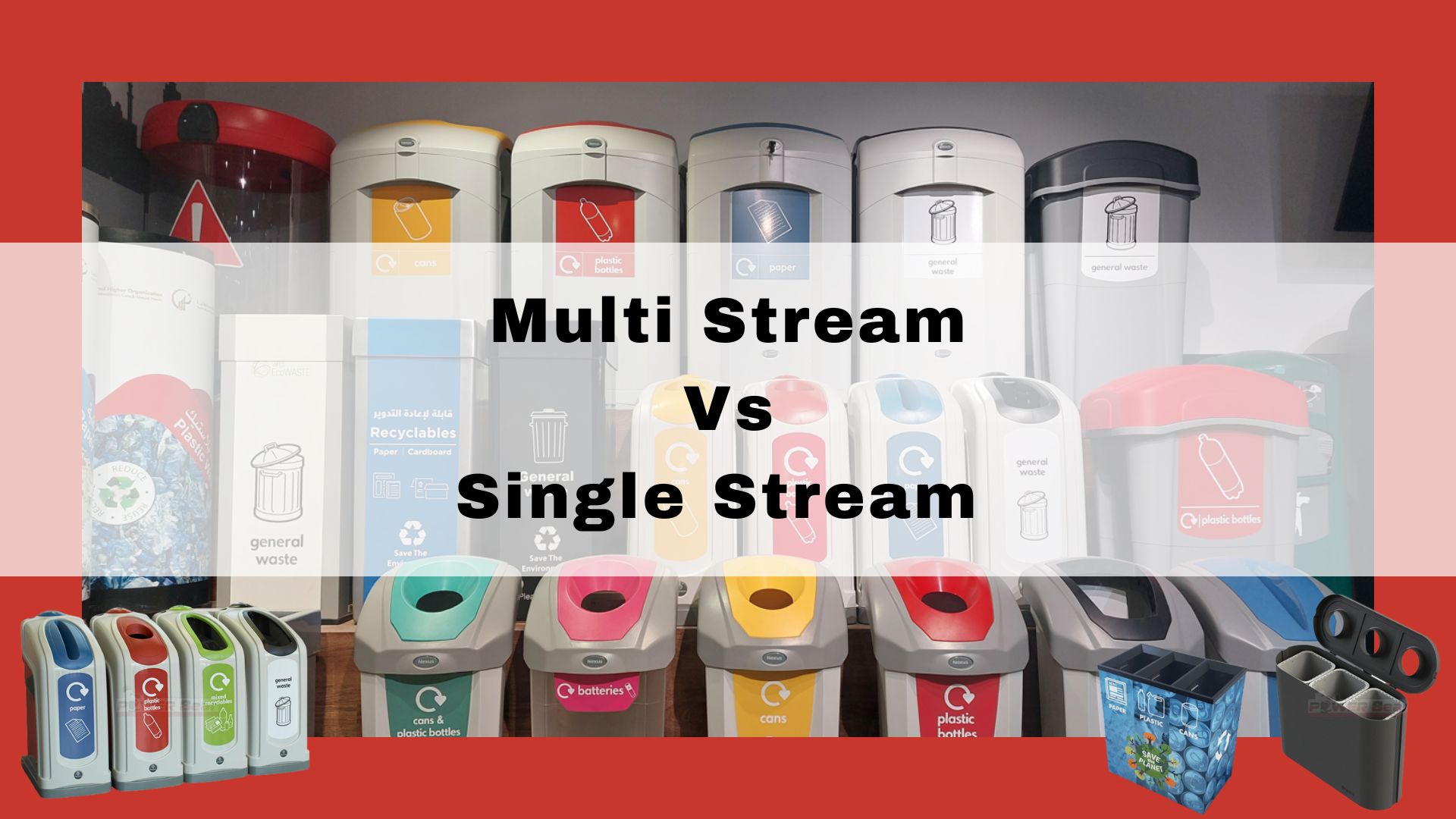 One of the most heated debates in the waste management industry is whether to use single-stream recycling bins or multi-stream recycling bins. This article aims to simplify the notion for non-waste professionals.
The debate ultimately boils down to whether garbage collectors should give a single bin for all recyclables or separate bins for each substance.
In this article, we'll give all sides, together with their benefits and drawbacks, so you can make the best decision possible.
Single Stream Recycling Bins
As the name shows, single-stream recycling collects all the waste or recyclables in a single bin only. In the single-stream, the goal is to make recycling a hassle-free job for the people involved. Despite recycling being a necessity, it sure is time-consuming, which results in people opting for a single stream in order to get the task done effortlessly.
Advantages
It is not necessary to be an expert in identifying paper from plastic or metal in order to recycle that is left to the professionals.
This simplifies the recycling process, making it more appealing to a larger audience.
It assists towns in reducing their bin purchasing costs by 60%.
Drawbacks
It has been demonstrated that it increases collecting amounts.
Sorting materials still requires time, effort, and resources, therefore recycling facilities must devote time, effort, and resources to sort these items.
Recycling facilities are left with little or no profit margins, making the industry less appealing to others.
Because sorting recyclables from non-recyclables are more difficult than separating plastic from glass, a greater proportion of non-recyclables wind up in single-stream recycling bins.
Multi-Stream Recycling Bins
Multiple containers for different recyclable items are provided in multi-stream recycling. In this situation, the public is capable for sorting and must understand the differences between materials, such as plastic, paper, and glass. Compared to single stream, multi-stream recycling is more accurate when it comes to redirecting recyclables from the trash yard.
Advantages
Recycling facilities now have a reduced technological and economical hurdle to overcome.
This method results in lower collection rates. Yet it has been shown in certain tests to maintain equivalent or greater recycling rates.
Increased profit values of gathered items arise from less pollution at the source.
Recycling facilities produce more money, which makes the company more appealing.
Drawbacks
The general public is responsible for determining the differences between materials and classifying them properly.
Less engagement leads to a reduction in social awareness.
Government institutions must spend three times as much on bin purchases.
It is a matter of choice. Both have positive and negative aspects to it. The sound solution here is to evaluate your needs and based then come up with the decision!