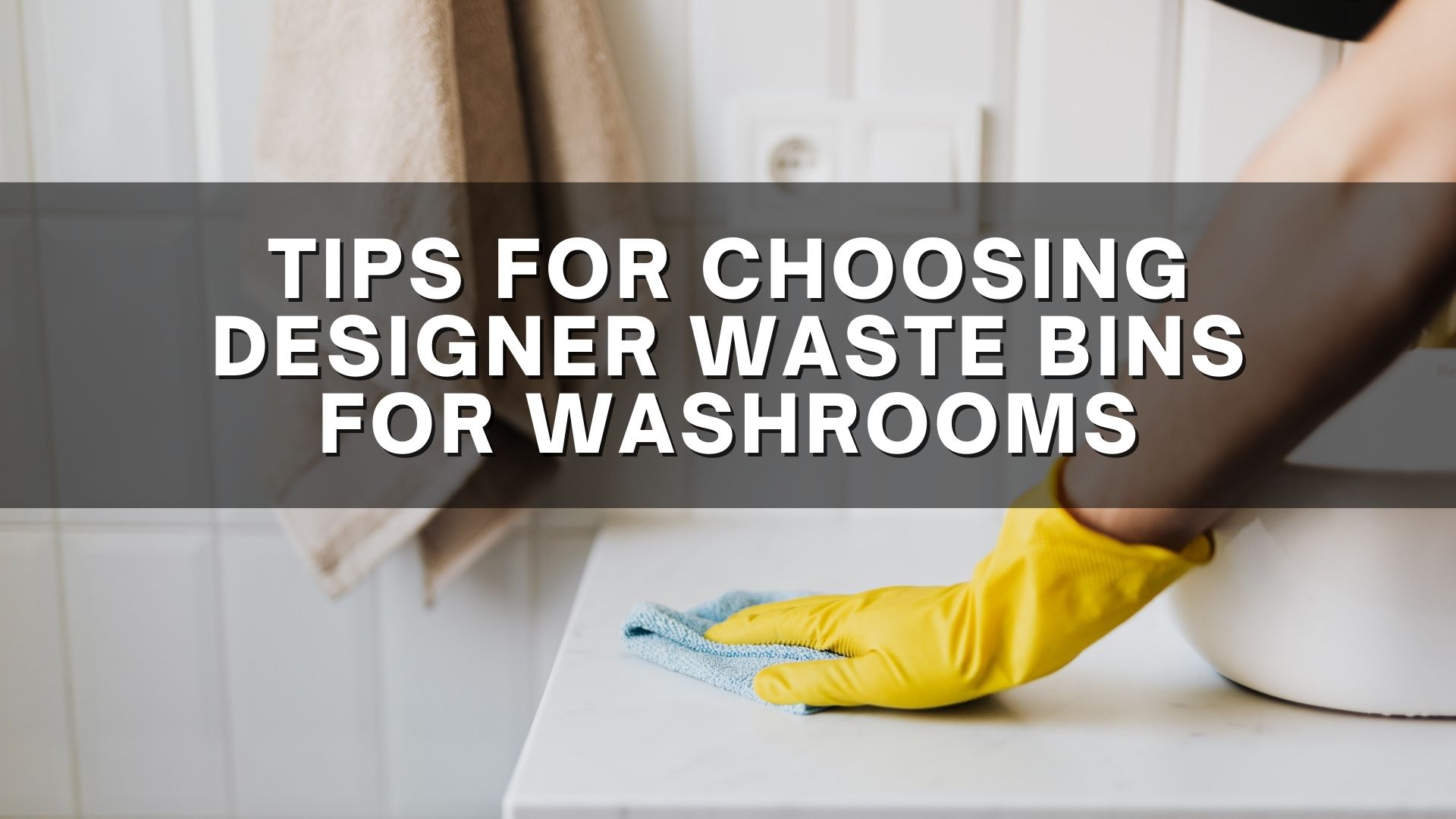 Most people ignore the need of having Designer Waste Bins in the washroom. On the daily basis, the washroom collects around 30% of waste, which includes tissue paper, sanitary napkins, soaps, wrappers, and even ash urns. Thus, you need to install the right kind of bin to produce no waste. Starting from Litter bins to Ashtray bins, your commercial washroom needs to mount the right product at the right place.
Another factor that several companies miss out on is hygiene. When it comes to washrooms, simple garbage bins are a big no. You need to purchase and mount designer bins that support proper hygiene requirements, as the washroom is one place that can be highly unhygienic if the right practices are not tailored.
What is the purpose of a Dustbins in a restroom?
If paper towels are used for hand drying, a waste bin is needed to collect the used towels. However, even without paper towels, washroom users can dump general waste, making the area untidy and unsightly. A waste bin facilitates proper waste disposal, helping to keep the washroom looking tidy and reducing the amount of work the cleaning crews have to do.
Why Do You Use Stainless Steel Garbage Cans?
When you choose a metal waste container, you are selecting a sturdy and long-lasting unit that will serve you well for many years. It can survive knocks and bangs from washing machines or the user's baggage, for example. While steel can dent if struck repeatedly, a plastic alternative is more likely to crack when subjected to the same force.
Metal waste bins come in a number of styles, many of which are guaranteed to go with the most fashionable of interiors.
Selecting the Correct Garbage Container for Your Washrooms
Location
Sanitary bins are located inside the washroom cubicle to contain human waste. General-purpose waste bins are located outside the toilet partitions, where people usually discard hand paper towels.
Capacity
Sanitary disposal units are used to dispose sanitary towels, tissues, and usually have a size of 2 to 5 litres. They can be larger in areas that produce higher volume in waste.
Materials
The majority of waste bin cases on the market are made of hard-wearing, long-lasting stainless steel. The internal portion of the receptacle is usually be made of plastic to avoid corrosion.