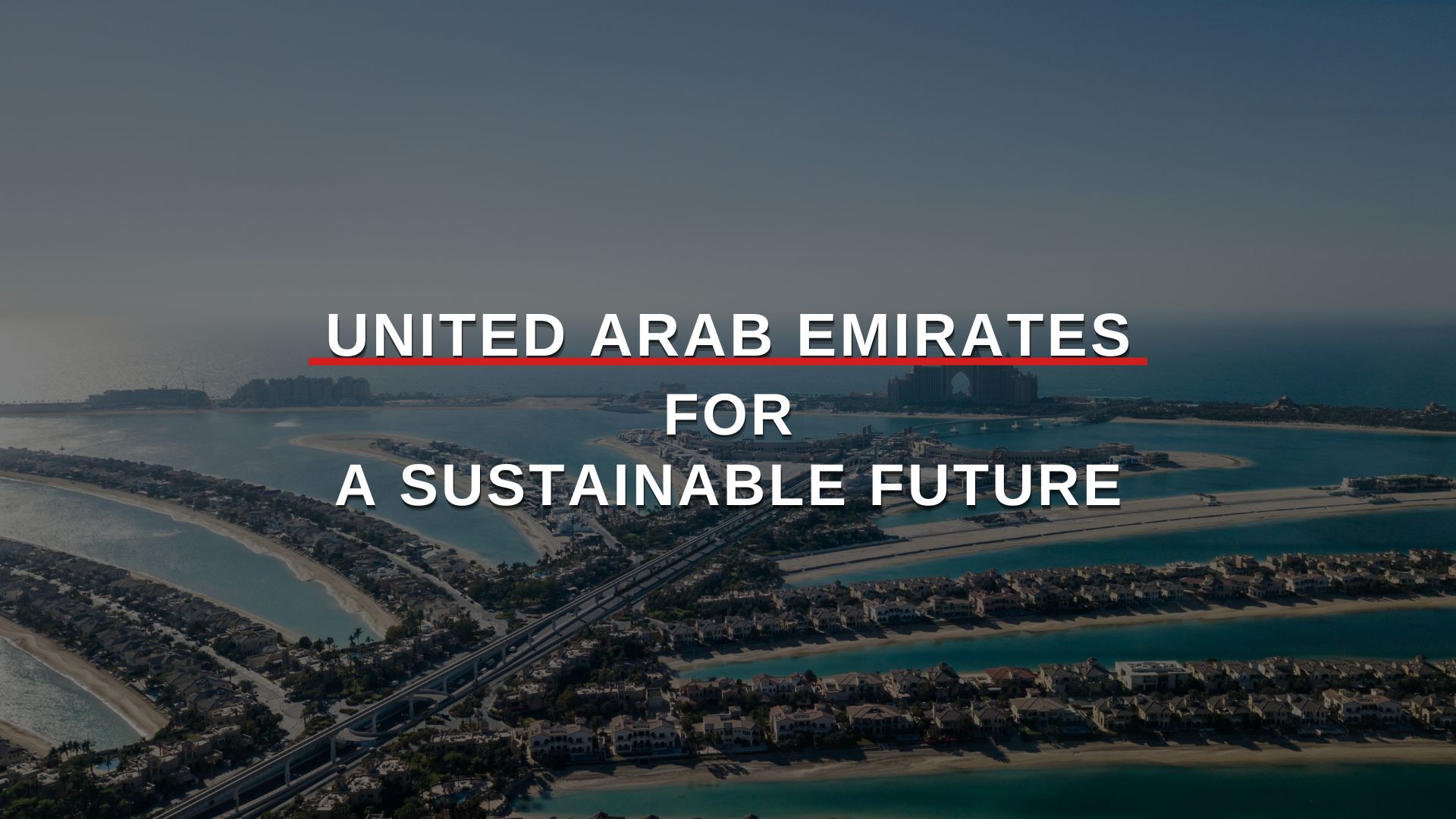 The impressive skyscrapers, luxury shopping centres, and bustling nightlife have always been a vice for the residents and tourists in United Arab Emirates. In recent years, the country has taken commendable steps to ensure that its development is not only rapid and lavish, but also sustainable in nature. With this drive towards sustainability, the UAE is poised to make a significant impact on the future of our planet.  
The UAE has set a target for its energy efficiency standards for the long run. By the year 2030, the country aims to raise its energy efficiency to 40%. A combination of mandatory energy audits for buildings, investment in energy-efficient technologies, and more policy measures have been set in motion to achieve this feat.  
Notable areas of interest for the UAE in Sustainability 
1. Renewable Energy  
A key area in which the UAE is focusing on is becoming world leaders in renewable energy. The UAE will soon be home to the world's largest single-site solar park, the Mohammad Bin Rashid Al Maktoum Solar Park. This project aims to reduce more than 6.5 million tonnes of carbon emissions annually from UAE.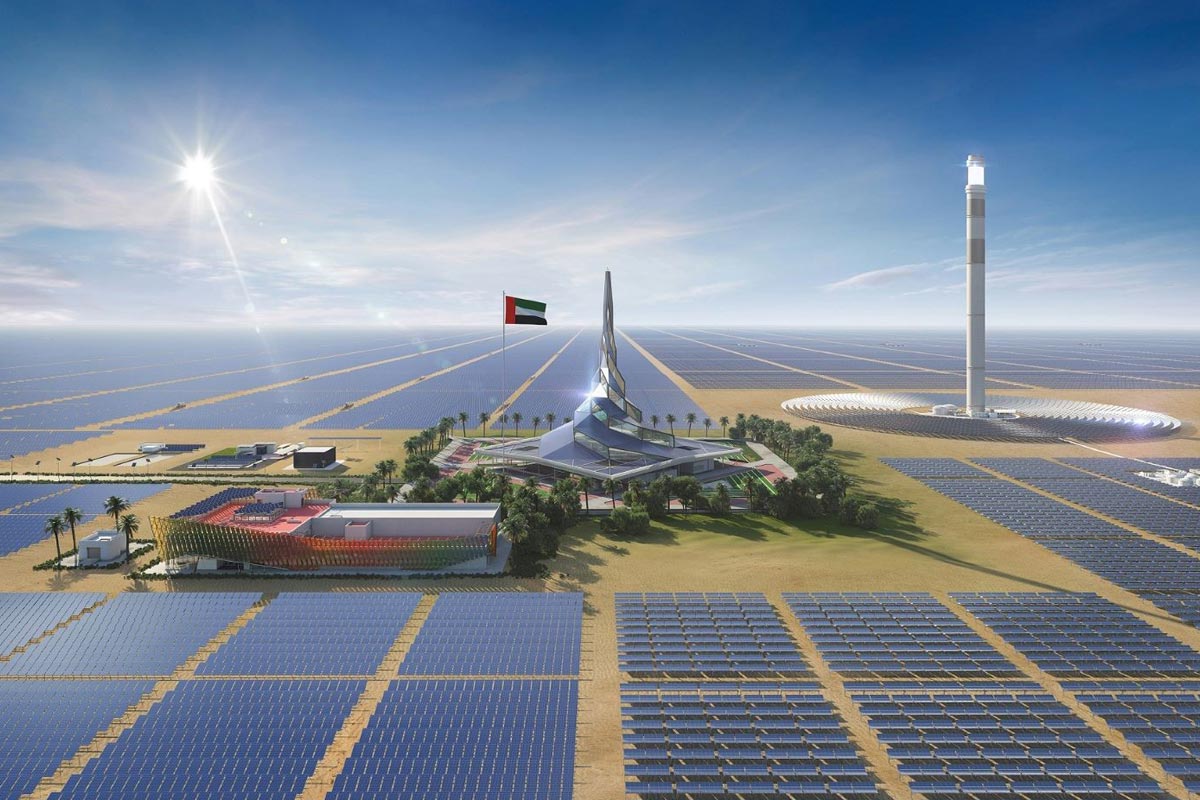 Credits: Arabian Business
The Mohammad Bin Rashid Al Maktoum Solar Park currently has a capability of over 1,000 MW and is set to produce 5,000 MW by 2030. This reduces the country's dependency on fossil fuels, but also serves as a guide for other nations looking forward to transition towards renewable energy sources. The UAE's commitment to sustainability reflects well in its goal of having 50% of its energy from clean sources by 2050. 
2. Green Buildings 
Another area in which the UAE has empowered itself is through its Green Building's initiative. The country is home to some of the most innovative and environment friendly buildings in the world. The Masdar Institute in Abu Dhabi and the Sustainable City in Dubai serve as a beacon for the Green Building's Initiative and are leading the mission.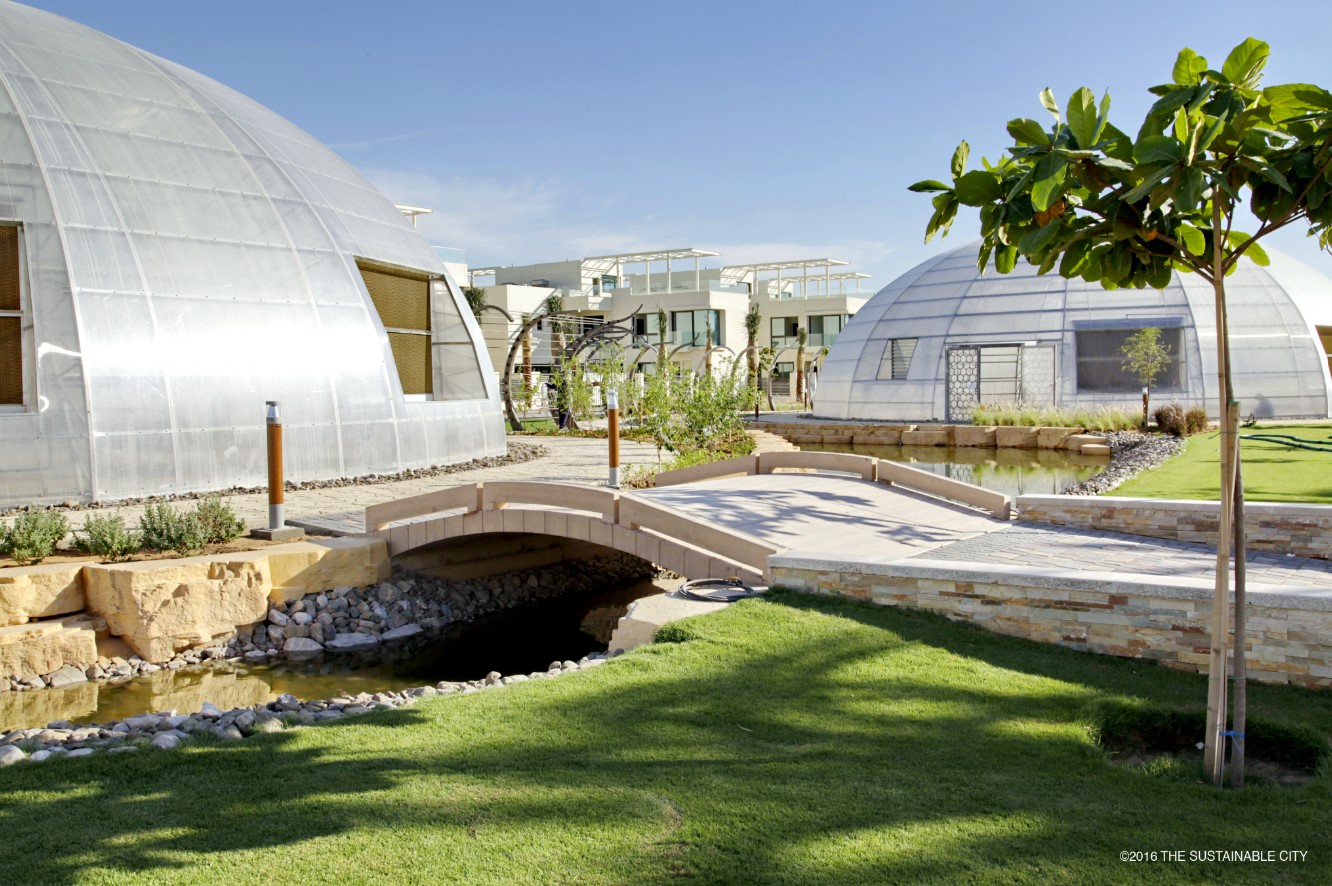 Credits: CNN Style
These buildings have been designed to minimize their carbon footprint, with features and amenities such as rooftop gardens, solar panels, and rainwater harvesting. The green buildings initiative is just as beneficial for the environment, as it is for the health and well-being of the people who live and work in and around these buildings.  
 3. Water Conservation 
Water conservation is also considered a key component of the UAE's sustainability drive. This desert country is continually implementing measures to reduce water wastage and promote sustainable and mindful water usage. Innovative technologies, such as desalination plants (to turn seawater into drinking water), and the reuse of treated water even for irrigation has provided dramatic changes in the past few years. The country's efforts to conserve water have helped secure its own water supply, and they serve as a model for other arid regions facing water scarcity.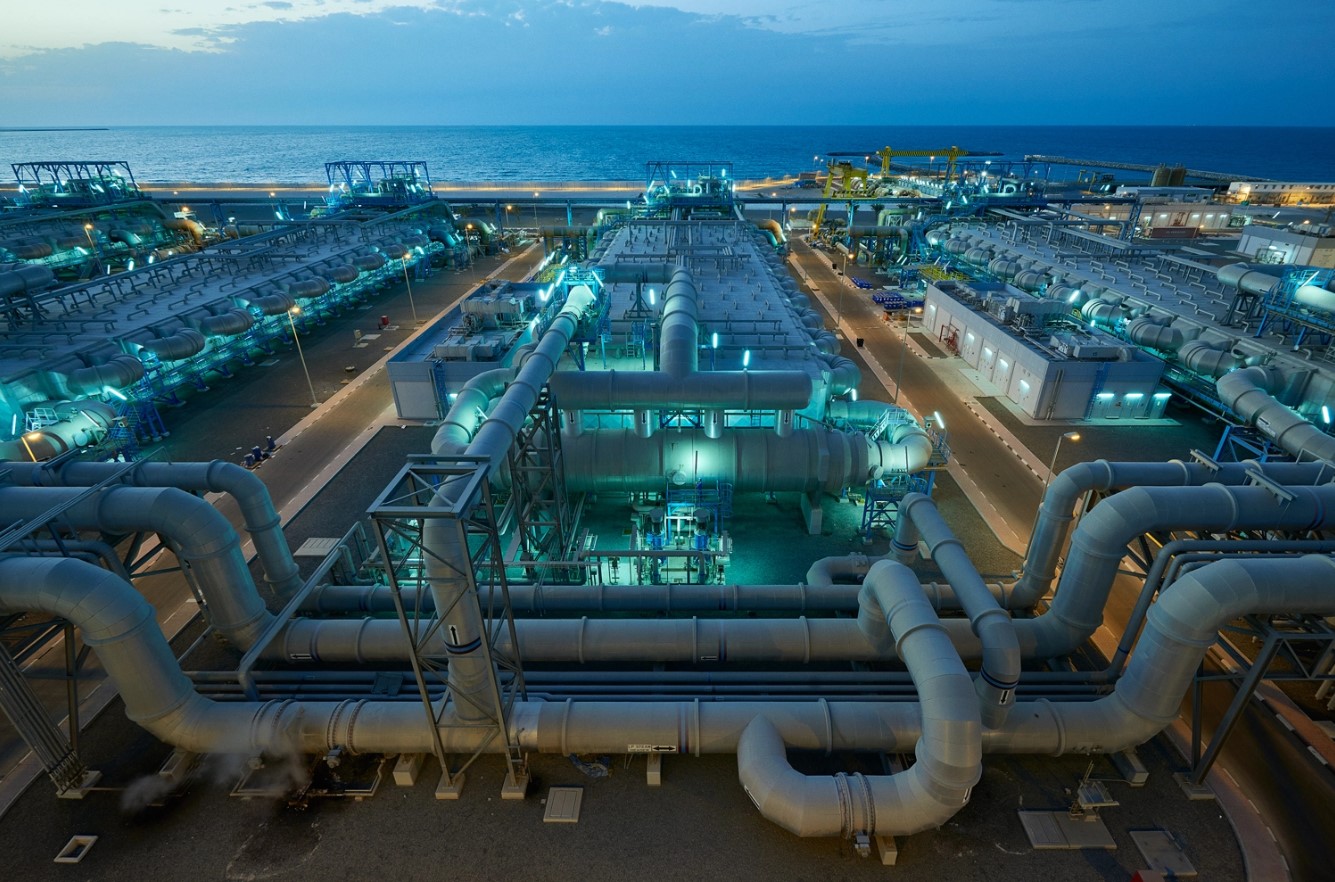 Credits: Time.com 
 4. Wildlife Conservation
Another area in which the UAE is creating a significant impact is in its wildlife conservation efforts. The country is home to unique species, such as the Arabian Oryx, the Houbara Bustard, and the Sand Gazelle. Several wildlife reserves and protected areas have been dedicated to conserve these species and their habitats. In addition to this, the country is active in combating the illegal trade of wild animals, which is evidently a major threat to many species globally.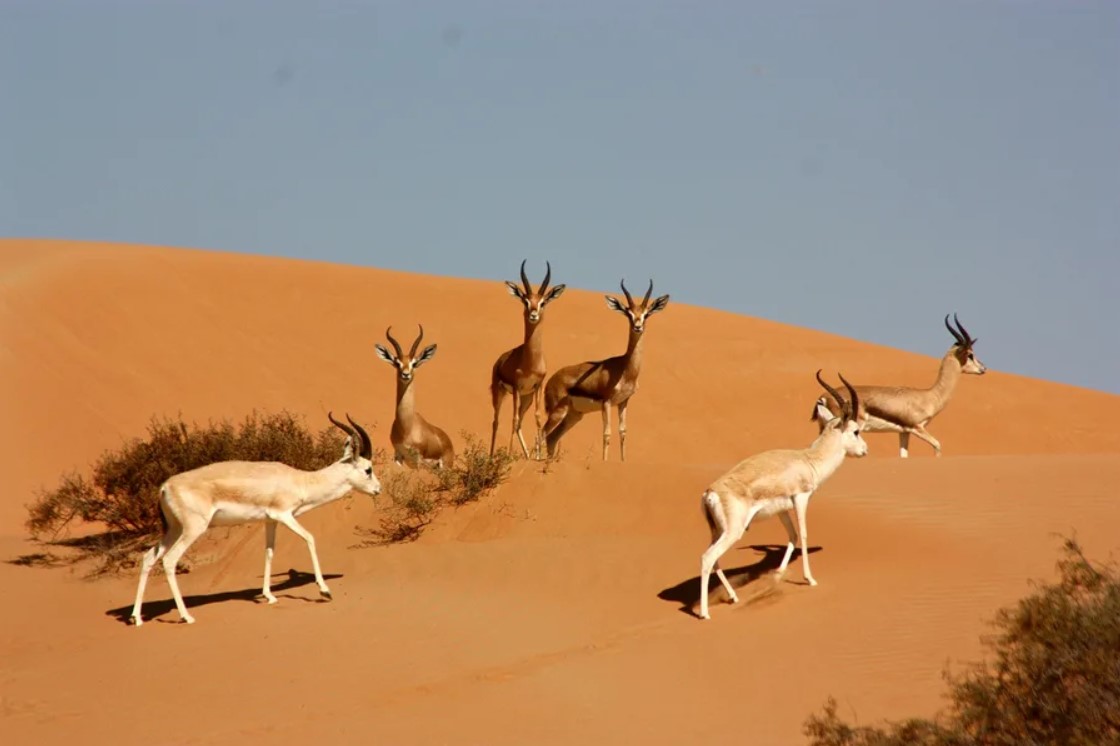 Credits: Cloudinary
To be fair, in order to create and maintain an ecosystem which helps nurture the wildlife is a challenge which rewards the entire area. In addition to this, the biosystems we help preserve and nourish, helps cut down our Carbon Footprint and produce higher levels of clean air for living beings. 
The UAE's sustainability drive is a larger picture than the environment. It has been continually driving the economic growth and have created new opportunities in areas of Renewable Energy, and Sustainability. This potential which presents itself as a yardstick for other countries across the world will create further opportunities for economic growth. 
The mission is a testament to the country's commitment in protecting the planet for our future generations. With its efforts in renewable energy, green buildings, water conservation, wildlife conservation, and more, the UAE is poised to make a significant impact on the future of the planet.