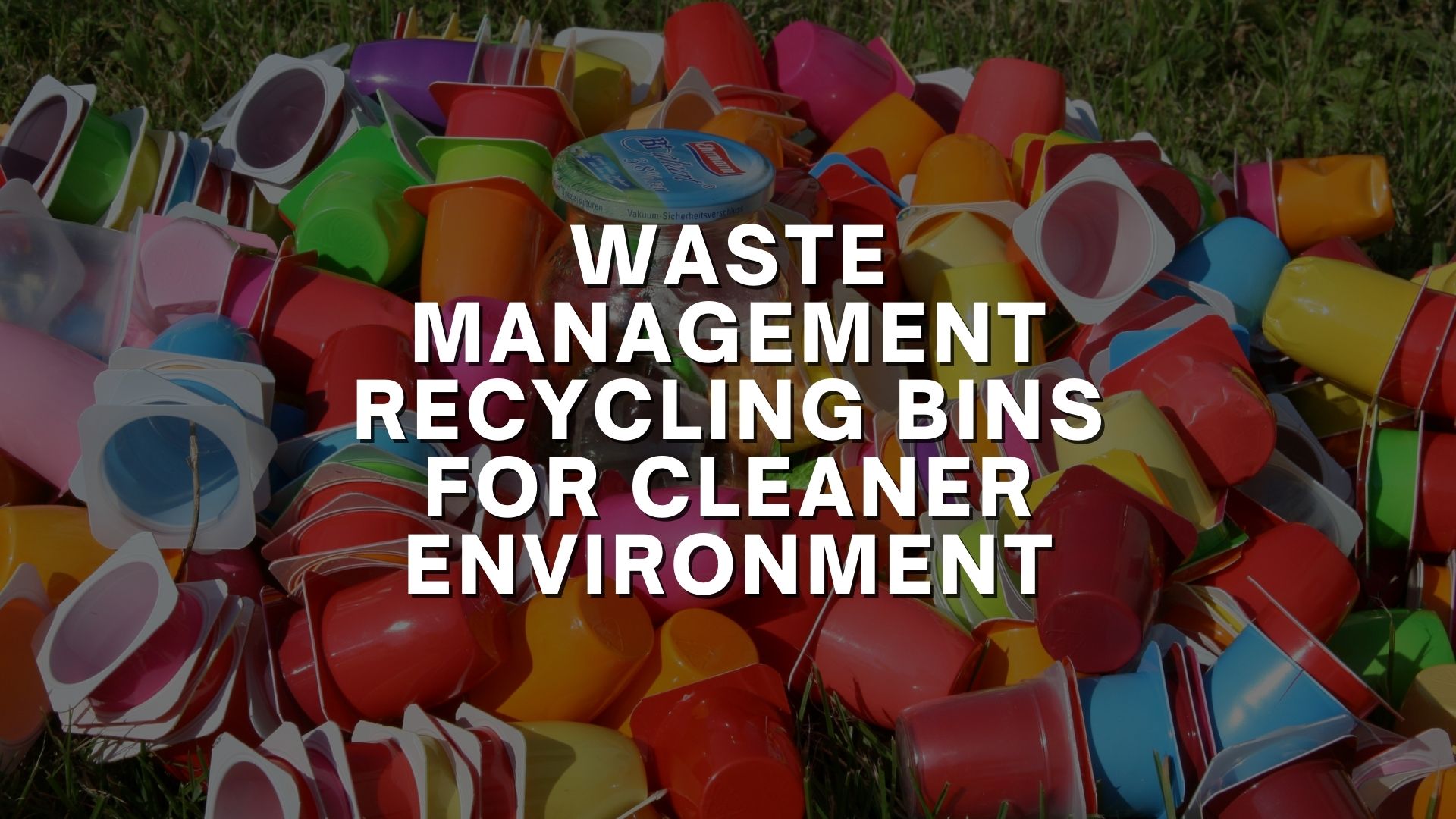 Over the last decade, recycling has come a long way. As more homes and businesses adopt good environmental practices such as reusing, reducing, and recycling as much as possible, the garbage containers used to collect these environmentally friendly items have evolved to match the changing demands of the locations that use them.
Perhaps you live within walking distance of your workplace and there's always plenty to do, not to mention your posh condo. However, there is always a trade-off, and in modern city living, that trade-off is space.
When it comes to furnishing your flat or having a good office space you need to have all the essentials, and one of those is waste management recycling bins. You must be strategic and consider what will work best for you and satisfy your daily requirements. They are now custom-made to match the size, function, and aesthetics of each indoor and external facility.
The following are examples of several types of waste management recycling bins:
Indoor
Interior crates are intended to gather paper, cans, glass, office supplies, and other reusable items for houses and companies that require depots inside their structure. Indoor contraptions are designed to fit inside the confines of the structure.
Outdoor
Outdoor containers are usually larger and made of more robust fabric to resist the weather and abuse they are subjected to daily. Because outdoor recycling bins store bigger materials, they must be able to resist the weight of the recyclables in all weather.
Wall Mount
Wall-mounted units conserve space while also keeping the floor clean. These appealing pieces are available in a variety of sizes and forms to fit the needs of small spaces. Cleaners may easily and quickly brush and mop beneath the beautiful structure after it is mounted to the wall for a thorough clean.
Compact
Compact units are designed to fit into small spaces such as office cubicles, dorms, flats, and other compact spaces. They maximize recycling while using the least amount of space possible. Recycling bins that are small enough to fit in corners or against flat wall surfaces can be created.
Designer
Recycling bins are no longer built of a single sort of material. They are fashioned of a variety of materials to meet the demands of the environment or industry in which they live. Steel, stainless steel, aluminium, plastic, and plastic lumber are some of the most popular container materials.
Wrapping Up
Waste management recycling containers aren't simply a fad. Recycling is a way of life that everyone should invest in. Since the need for recycling has increased so dramatically, the containers used to collect rubbish have changed as well, becoming more appealing and environmentally friendly.
Also read: 5 TIPS ABOUT OWNING RECYCLING WASTE BINS