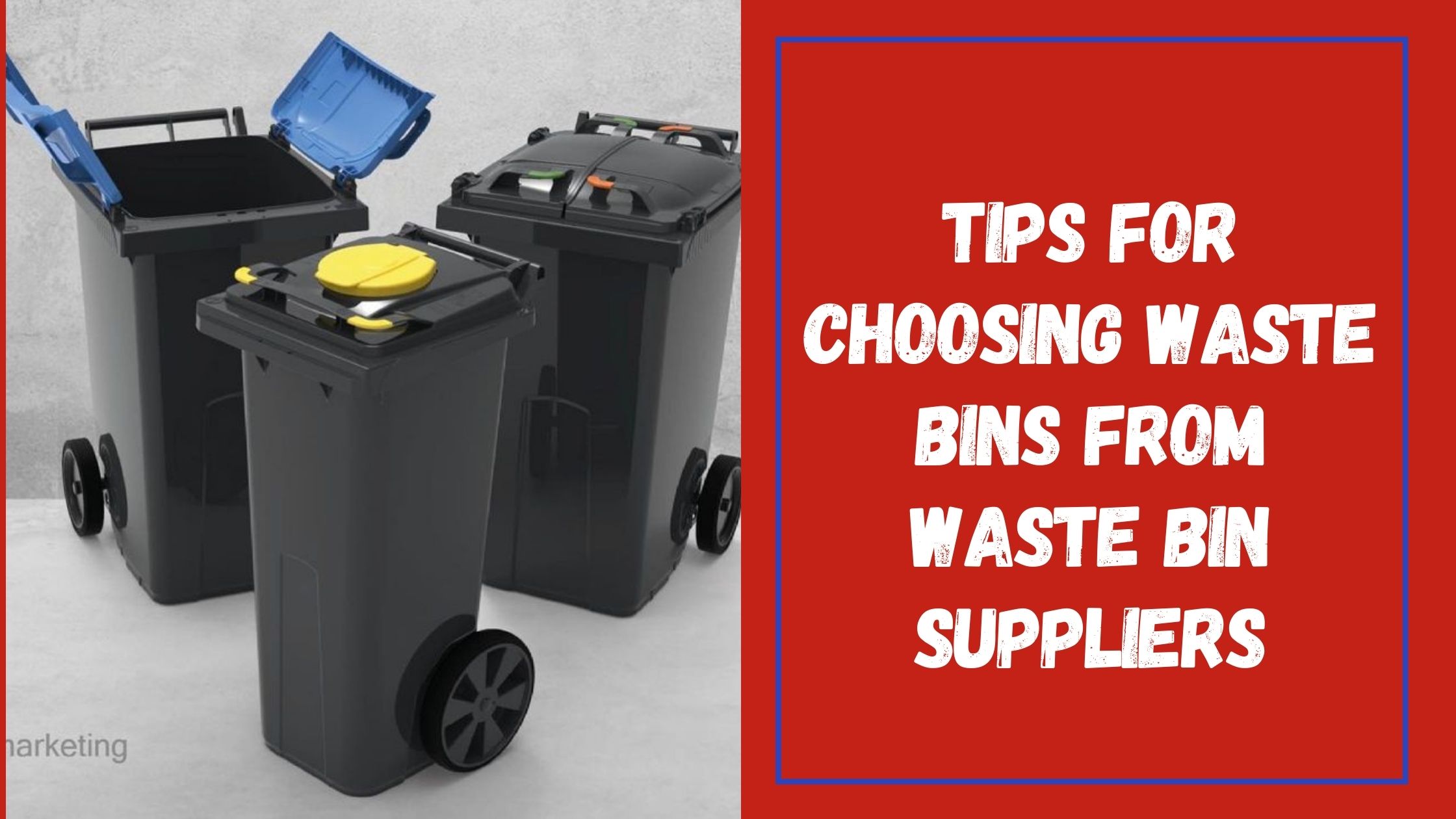 Well, there is no doubt that people have been putting much-needed attention on cleanliness. But, often, people overlook the essential part of cleanliness that is dustbins. Various cleaning trolley suppliers have started an awareness program that shows how having a quality dustbin can put a step towards a healthy environment. Whether it is for commercial use, residential use, or even construction use, having a good bin will make all the difference and keep you safe from getting hurt or ill in any possible way.
With an increasing emphasis on daytime cleaning, companies are looking for trolleys that are attractive and ergonomic, safe, sanitary, and simple to use. However, with so many alternatives accessible, the decision-making process may be perplexing.
After all, trolleys are intended to make cleaning more effective and allow workers to be more flexible, saving time in a very tight timetable. With this in mind, we've devised a six-point approach to designing the ideal cleaning trolley.
Design
The design of public-facing sectors such as hotels, airports, and restaurants is critical. A well-designed trolley should blend in with its environment, allowing cleaning crews to move around facilities without bothering visitors. To minimize cross-contamination, cleaning trolleys might be color-coded. Color-coded buckets within the trolley enable workers to easily identify the proper chemicals, equipment, and clothes for the job, or color-code a trolley for each site for best-practice infection control.
Disposal of Waste
Do you need to gather garbage and transport it? If so, you'll need a cart with a large enough trash container built-in. Our plasticized bags allow you to gather trash sacks along your cleaning journey before bulk-disposing them at the conclusion saving time and mess. At the same time, interior covered waste compartments protect passers-by from potentially dangerous chemical and textile waste.
Storage
If you are looking to purchase a cleaning trolley for your commercial space or construction unit, you need to understand that storage is a much-needed component that no one can miss. Thus, you need to make sure that you have ample space to store the trash can you will be purchasing.
Usage
If you don't know what kind of garbage is being disposed of in your space, choosing the appropriate trash container for your needs is tough. Conducting a waste audit to discover exactly what is being thrown away is one of the essential measures you can take. To sort through your garbage, label it, and report on the most and least prevalent trash categories, you'll need to find an acceptable time, place, and personnel resource.
Conclusion
For every user, the needs of a cleaning trolley or a dustbin are distinctive but not discreet. Thus, collaborating with reliable plastic bin suppliers in the UAE will help you decide to purchase the right Street Litter Bins based on your needs.