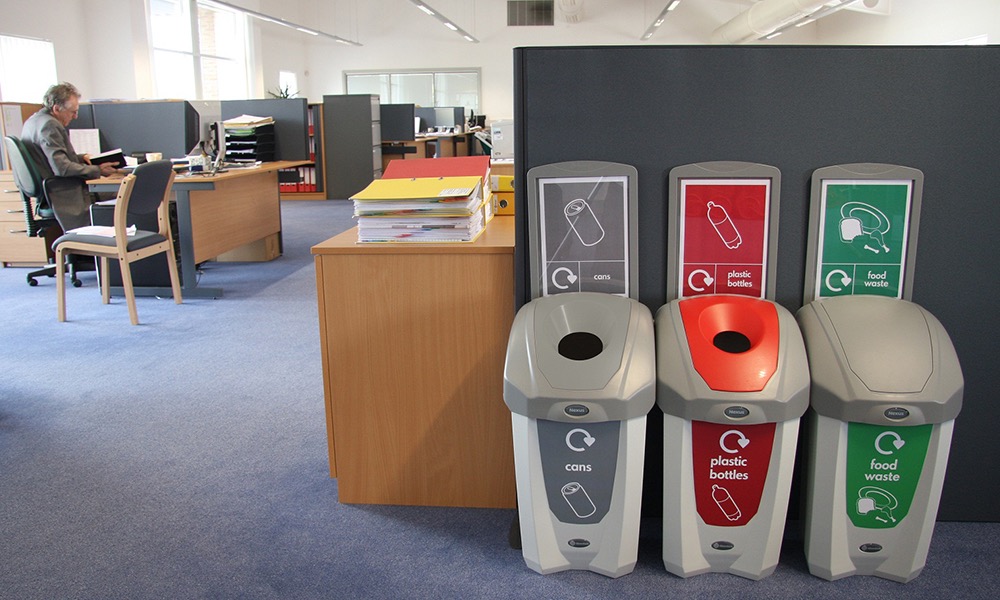 Home waste recycling is one of the most common things you hear. How about spreading your efforts to the office recycling containers? This small effort can make a huge difference. Recycling bins have many advantages for both the company and the world. Furthermore, recycling systems are simple to implement; with a little initiative, you will make a significant difference. There isn't a single excuse that you shouldn't compost.
Waste management recycling containers can help in the process of office recycling. Providing you with a subtle set of benefits and leading towards a healthier environment.
Environment Protection
Recycling helps to eliminate ten different types of air pollution and eight different types of water contaminants. Recycling also reduces the amount of waste that ends up in landfills. This is especially critical for products like office electronics, which contain chemicals that could contaminate groundwater and damage the community's health.
Energy Saving
Energy conservation is advantageous on both an environmental and economic basis. Consider aluminum cans: according to the Office of Waste Management, a can made from recycled material uses less than 5% of the energy used to make it from fresh bauxite ore. To put this in context, these energy gains are roughly equivalent to three hours of screen viewing.
Builds Reputation
Customers like knowing that the businesses they shop from are ethical, and publicizing the recycling activities can also boost consumer satisfaction. Recycling will also strengthen the company's reputation of workers, since seeing an initiative made in the workplace will raise productivity, reduce worker turnover, and motivate employees to do something at home.
Pollution Reduction
Stuff that would once be classified as waste and dumped in the field will now be reclaimed by recycling. We will reduce the need for new goods by reusing materials. We will reduce the amount of waste released when we manufacture new products by using this method. Furthermore, garbage deposited in landfill sites has the potential to damage the atmosphere, making it particularly beneficial to stop stuffing waste into landfills unnecessarily.
All in All
When we talk about recycling, we should never ignore the need for waste management recycling containers. By using them, we are heading towards a green and clean environment.
Starting a recycling program in the office will provide you with a myriad of benefits, Contact Power Bear Designer Bins to know more about the best recycling containers for your commercial use.