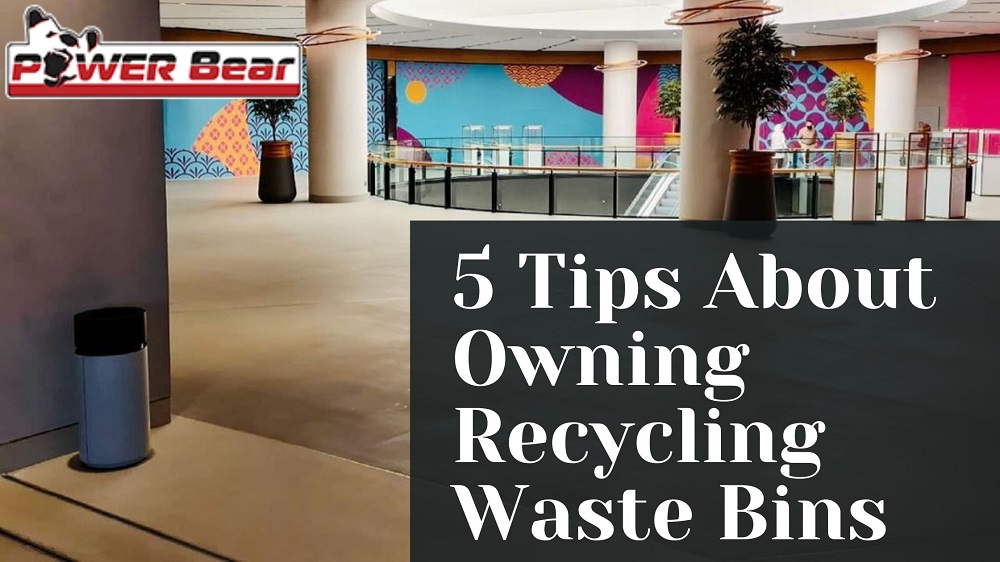 It might be a difficult chore to be given the duty of purchasing the right bins for your company. There are so many different types and sizes of recycling bins available that narrowing down what your business needs to run a successful recycling program may seem difficult.
Don't worry, though; we've got you covered.
We have aligned the top 5 tips to help you in the selection of right bins.
Location
It's critical to know where you'll be placing your recycling bins across your property before purchasing them. Examine where garbage is created and what types of waste are collected in your facility. In the cafeteria, for example, a school will create more recyclable and compostable trash than in the classrooms. Recyclable paper is most frequent near workstations in office environments, whereas organic trash is created in meeting rooms and break spaces. When you have a clear understanding of how trash flows through your facility, you can better identify where bins should be placed.
Capacity
Choose a capacity based on the amount of garbage you produce. Determine the number of containers you'll need for both indoor and outdoor use. Take into account the amount of foot traffic in your area. Determine the capacity of containers you'll need based on the findings of your facility's trash audit. Check with your garbage haulier to see which streams you may collect, as this varies by city and area.
Climate
Climate is a major consideration when purchasing outdoor recycling bins. Bin accessories, such as anchor kits, are an excellent way to keep your bins safe and secure. You should also evaluate whether customization is necessary due to a unique collection or whether pest-proofing is required for parks and open places.
Shapes and Colors
Select restricted, colour-coded openings; they are an important component of a successful recycling program. Restrictive openings can aid individuals in making the best option when deciding which stream to put their trash in. The difficulty with restricted apertures is that they can occasionally generate problems with collecting. Determine what types of garbage are generated on campus so that the openings can handle recyclables. Also, see if the bins can be adapted if your program changes.
Ease of Use
Recycling bins are so much more than simply receptacles that take up space. Each unit must be matched to its purpose and be simple to operate to have a successful program in place. The overall weight of recyclables in residential settings must be maintained low enough for a single person to manage. Instead of requiring substantial labour to transport a set of recycling bins for collection, office and school implementations should focus on efficiency with wheeled utility units.
Wrapping Up
Waste management is essential whether it is for residential purpose or commercial purpose. More than that, investing in the right kind of waste management supplies such as recycling bins is critical, which is why it important to collaborate with stainless steel bin suppliers in Dubai for the right bin.