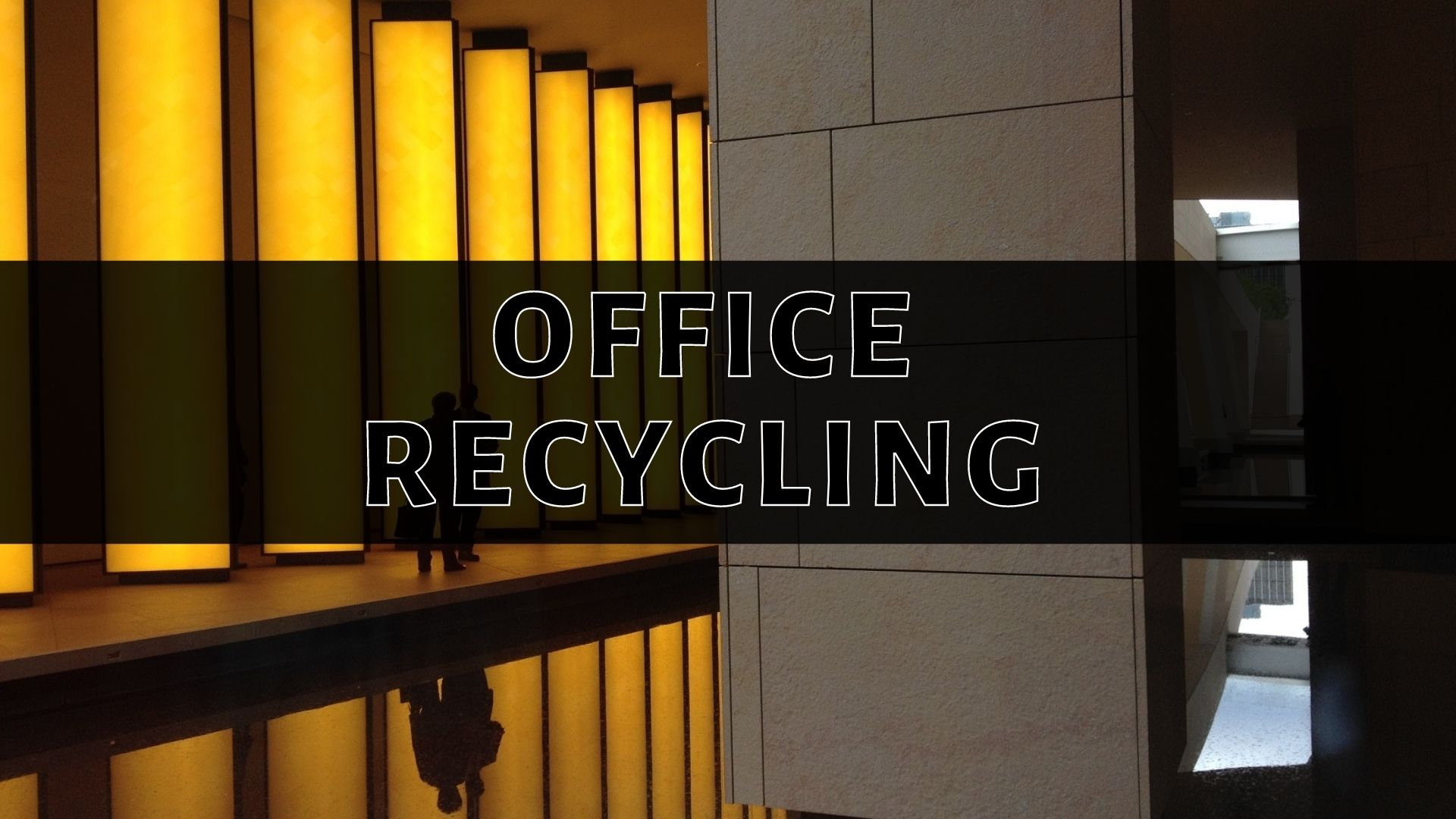 Did you realize that an average workplace trash can contains over 94% recyclable material? This indicates that enterprises still have a long way to go. A fantastic option to address this gap is to launch a corporate recycling program if your company is concerned about sustainability.
This may be a significant way for organizations to assess their performance in reducing waste, formalize their commitment to the environment, and provide staff with clear policies to follow. Additionally, it benefits the bottom line.
Businesses gain from recycling by having lower prices for raw materials, increasing profitability, and lowering their carbon impact. Office Recycling may also contribute to the development of a strong workplace culture, which attracts top talent. These are just several advantages that recycling may provide to a company.
Need for a Better Planet
The kind of materials your company recycles mostly relies on the sector of business you are in. Some firms may only require a recycling program to recycle breakroom and office supplies, but other organizations may require a robust recycling system to meet the demands of their manufacturing department.
Working with a recycling firm that can quickly manage the special requirements of your organization and develop a tailored recycling effort that benefits your business is crucial. A recycling program may help your business or industry in a number of ways, but these are just a few. Recycling is the answer you've been seeking, whether you're trying to start a green project, save waste expenses, or just increase profitability.
Benefits of Office Recycling
Reduces Carbon Footprint
The environment is maybe recycling's greatest environmental benefit. In light of all the discussion around green efforts, carbon footprints, and global warming, it is crucial to take the appropriate actions to lessen your contribution to this issue.
You may significantly lower your business's carbon footprint by implementing a recycling system. Your energy expenses go down when you recycle things that may be put to another use.

Maximizes Business Profitability
Numerous businesses will compensate you for your scrap materials, as we already indicated. You may significantly raise the profitability of your company by selling the items that you would otherwise discard.
Additionally, a successful recycling system frequently generates more interest in your company, allowing you to profit more from your green drive. Simply, recycling for financial gain is a smart business decision.

Reduces Raw Material Demand
Your old materials are purchased by several recycling businesses that utilise them as raw materials. By selling your waste after manufacturing, you may significantly lower your raw material costs. There are probably recycling businesses that offer comparable services in your sector.
It's crucial for business owners to always seek out creative methods to cut costs and lessen the price of raw materials. Recycling provides a practical means to do this. Recycling pre-existing items is considerably preferable to degrading another person's neighbourhood or piece of property while looking for fresh raw materials.

Innovation within Organizations
The start of a long innovation journey is frequently the establishment of a recycling program. Businesses frequently carry on in the same manner for decades. Once a corporation understands the value of recycling, they frequently start to make changes to other aspects of its business.
This may be accomplished in a number of ways, such as by modifying operations to reduce energy costs, altering product packaging to reduce waste, or doing other things which save both money and energy. You can make sure that your firm is ready for whatever the future holds by cultivating a corporate culture that appreciates innovation and comprehends the fundamentals of recycling.

Improves Company's Image
Consumers now consider sustainability in addition to performance and price when making purchases. More people are becoming concerned about the effects of human activity on the environment, every day. Recycling is an excellent approach to establishing credibility with your clients since they will appreciate that you are concerned about the environment.
Depending on the sort of business you run, you may even invite clients to participate in your recycling initiatives. For instance, Adidas has a program where customers can send off their apparel and shoes, which are then sorted and recycled.

Protects Ecosystem
The need to produce, harvest, or extract new raw materials from the world is reduced through recycling. As a result, less harm is caused to the environment, including reduced forest destruction, river rerouting, injury or displacement of wild species, and decreases in water, soil, and air pollution.
If our plastic garbage isn't properly recycled, it may wind up hundreds or thousands of kilometres away. It can even damage waterways and coasts, which would be a concern for everyone.

Creates a Positive Workplace Environment
Our society has evolved significantly in terms of environmental awareness during the last several years. A robust green initiative fosters a supportive workplace culture that cares about improving systems and the ecosystem.
In many instances, this welcoming, forward-thinking corporate environment draws top talent. You may more effectively and economically achieve your company's objectives by luring and keeping the best candidates for employment.

Reduces Waste Costs
No of the size of your company, waste expenses may mount up rapidly. Rubbish prices can quickly bust your budget, whether you settle for weekly waste pickup or rental of several dumpsters.
Implementing a recycling system automatically results in less garbage being sent to the landfill. As a result, you may save priceless resources that can be processed and used again by another manufacturer while simultaneously lowering your waste expenditures.
There is no justification for your company, NOT to support the office recycling movement when you take the benefits into account. If your business is ready to start a recycling program, you must choose the appropriate recycling bin first. As a well-known manufacturer of bins, Power Bear Designer Bins is your one-stop solution. Contact us immediately if you wish to customise or order the perfect recycling container for your workplace.
Recycling is ultimately a societal obligation of yours. You have a responsibility as a company to take the initiative and inspire others to do the same.