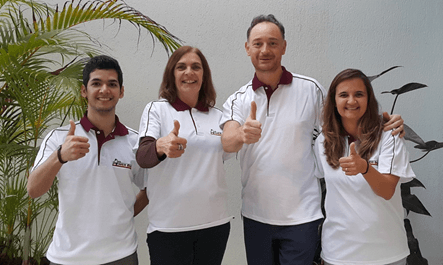 German distribution with its brand POWERBEAR participated at this year's Dubai conference as an exhibitor, and presented the product range of its newest German supplier, HSM, specialized in industrial balers and shredder systems.
This brand perfectly accomplishments the existing product range of heavy duty waste handling equipment.
Hence, our Powerbear team met many representatives of the Middle East Waste industry and successfully sealed some deals for HSM balers to Oman and Jordan.
The conference aimed to examine commodity markets for recovered paper and plastics globally and look at regional policies surrounding the topic.