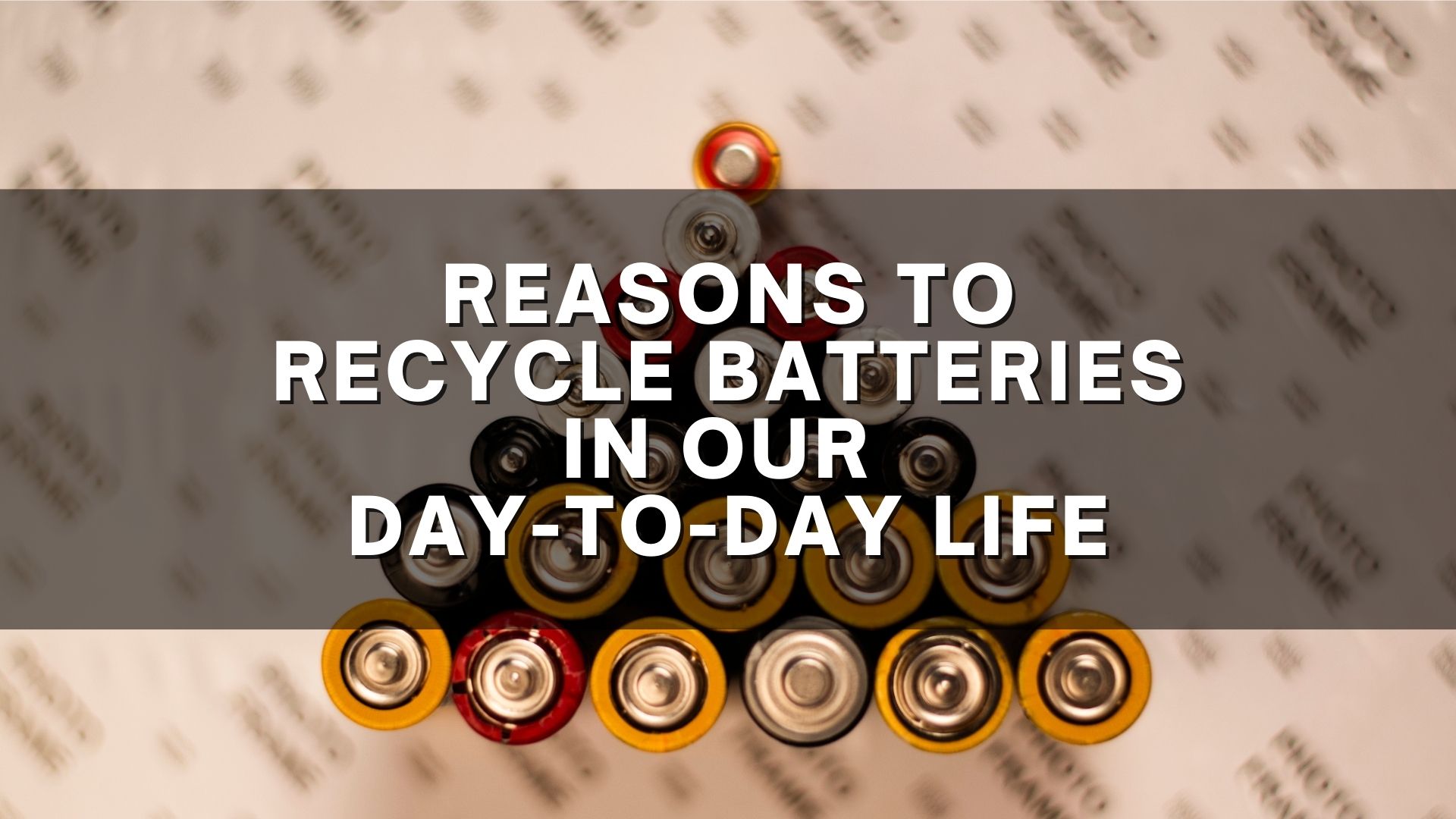 The demand for batteries has skyrocketed, and customers throw millions of batteries into the trash every year. While it may appear that throwing away batteries is harmless, it can have disastrous consequences for the environment. Each battery contains materials that are dangerous, toxic, and corrosive, thus, industrial battery recycling bins are the solution.
Let's cover the reason to recycle the batteries:
It Teaches You to Value Environment
Batteries are made from materials like lead, mercury, lithium, cadmium, manganese, etc. These materials are all non-renewable, can be recycled indefinitely, and have a monetary value. Recycling your batteries demonstrates that you understand the value of the materials contained inside each battery.
Preserves Trash Away from Landfill
It is critical to keep as much material as possible out of the landfill because all the objects we make are made from precious and restricted resources. We want to keep as much of it as possible for future use.
Reduces Raw Material Needs
The extraction of raw materials from the environment is costly. It also consumes a significant amount of water and electricity. We extract less when we recycle, which saves all our priceless (and finite) natural resources, such as plants, water, fuel, and metals. The more we recycle, the more our resources are protected!
Provides New Jobs and Products
Recycling creates new goods that emit fewer emissions during the manufacturing process, as well as jobs to manage the recycling process and waste treatment.
It Saves Energy
Recycling conserves a significant amount of energy. Every year, recyclers around the world save enough energy to power 14 million homes for an entire year. That is the same as turning off the power for one out of every ten houses for an entire year.
Decreases Pollution
The extraction of raw materials would produce pollutants. Using an industrial recycling bin equals less extraction, which equals less pollution. Even better, by recycling more, we send less waste to landfills.
Recycling is not only good for the environment. Thus, Power Bear helps you in finding the best litter bin in the UAE.