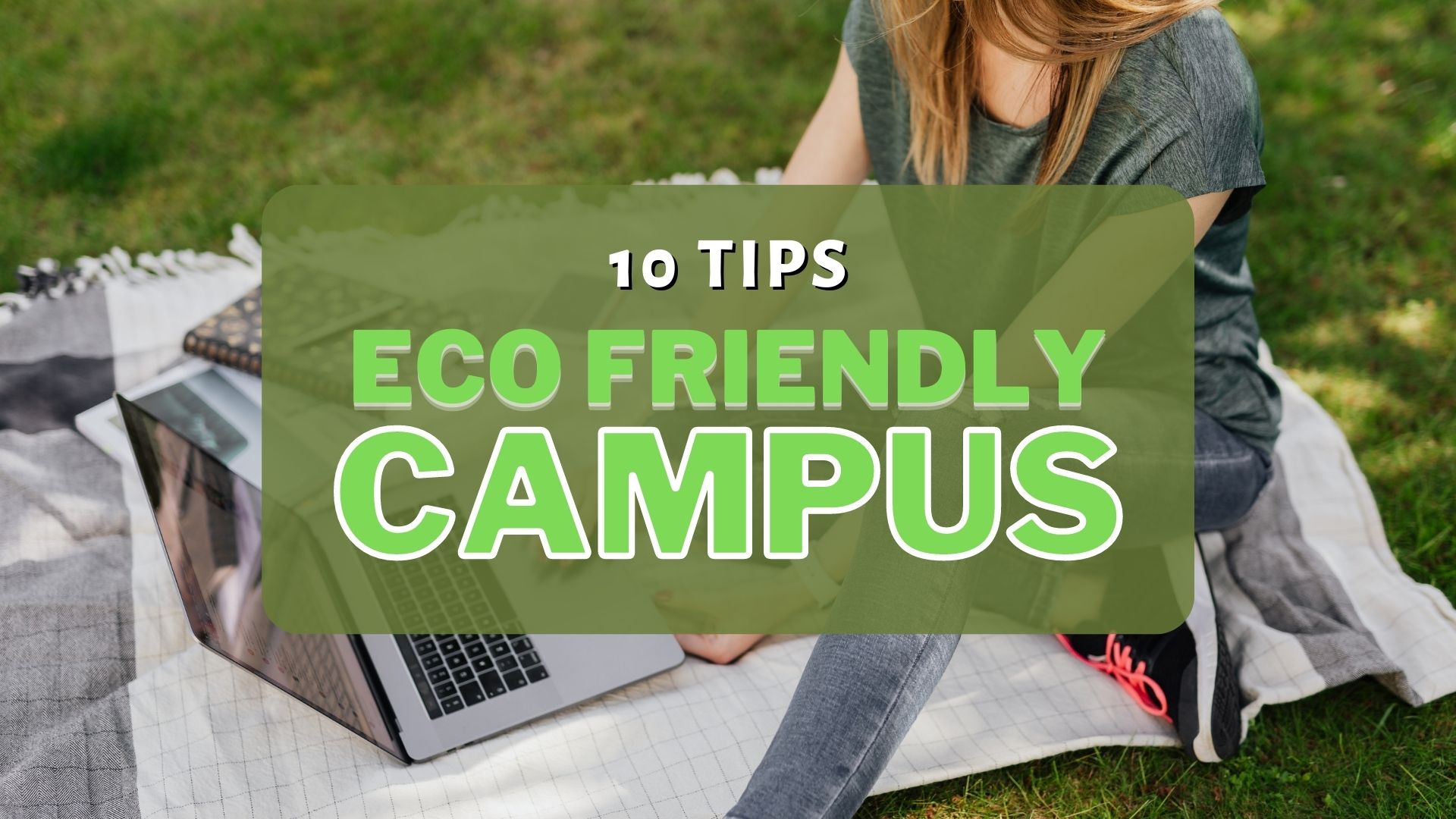 How Can You Have an Eco-Friendly Campus?
It's possible that individuals don't spend the majority of their time worrying about the environment. But the reality is that local ecosystems are impacted wherever there are people. Campuses are no exception to this.
In fact, it's likely that campuses will wind up creating far more garbage than other forms of housing, just by virtue of the large populations they serve. After all, the start of the school year can result in population increases of tens of thousands in certain locations!
How can you contribute to the development of a more sustainable campus by incorporating a little green thinking into your daily life? Here are ten ideas for getting going:
Conduct Waste Audit
Different parts of the campus will generate various amounts and kinds of garbage. You may better understand the waste streams you need to address and where they are most prevalent by conducting a waste management audit.
The location of your trash and recycling containers should be determined using the findings of your waste management audit. The audit will also assist in reducing wasteful spending and enhancing performance in relation to your eco friendly campus recycling objectives.
Recycling Programs
One of the most efficient and environmentally friendly methods to minimize trash and benefit the environment is recycling. If the recycling program isn't already up and running, one can speak with nearby recyclers to get suggestions on how to start one at a university.
Recycling containers must be positioned in densely populated areas with heavy traffic. Students will be able to view and use them more this way.
Sustainability Club
On your campus, there is undoubtedly some sort of green group or organization. You may take part. First of all, being around those who share your views is beneficial. You may benefit from one another's knowledge and exchange information and helpful connections. Additionally, it's a fantastic opportunity to make new friends and maintain your drive to improve.
Second, it helps with college campaigning for green policies. You might gather signatures and submit a proposal, for instance, if you have a plan or idea on how to make the campus more environmentally friendly. Colleges are willing to hear you out, and perhaps you'll end up having a significant impact.
Go Digital
While there are still many of these products circulating around college campuses, there has been a shift toward doing things more digitally, which is tremendously aided by the electronics we carry about with us every day. Utilize technology wherever feasible to cut down on paper use. Only print things out if you absolutely need to and take notes on your computer instead.
The environment benefits from using less paper since we will cut fewer trees as a result. Every chance should be used by colleges to replace paper with technology. Exams can, in some cases, be taken online rather than on paper.
Choose Efficient Lighting
Making the usage of power sustainable is the next stage. Switching to LED or CFL lights, which use less energy and last longer, should be done first. Another choice is to program an automated on/off mechanism to prevent the light from being utilized while nobody is around. The campus may choose to use solar energy and generate its own electricity, although such a change may require significant up-front costs and effort.
A major improvement may be as easy as adding reminders to switch off the lights when not in use.
Avoid Using Disposable Items
Plastic forks, cups, water bottles, spoons, and other throwaway objects that are used once and then thrown in the garbage are among the major producers of waste. Paper-based items are often biodegradable, but most throwaway plastic items aren't. They can therefore remain in dumps for hundreds of years before decomposing.
Instead of purchasing water every time you leave the house, you may invest in a lovely reusable water bottle. To urge everyone to support a more sustainable and eco-friendly campus, several institutions have even outlawed the sale of bottled water on their campuses.
Start Minimalistic Lifestyle
Adopting a minimalist lifestyle is one of the best ways to live sustainably. This means that you should only purchase novel items when you need them. Do you really need a new party outfit? Consider switching outfits with a companion for the evening.
Living simply while in college may be a terrific way to get ready for the years to come, when things really do start to accumulate.
Purchase Used Products
Although most dorm rooms for students are semi-furnished, you might want to add a few more things, like a rug, some artwork, or even a couch, to make the space seem cosier. For this to be done in a sustainable manner, there are three key things to keep in mind.
Initially, purchase used goods. This entails providing anything with a long lifespan a fresh start. Second, if at all feasible, make your purchases locally rather than having them sent. As opposed to shipping from outside the city, this supports the local economy and reduces carbon emissions. Third, when you go, sell everything you no longer need or give it to a noble cause.
Creating Special Campaigns for Eco-Friendly Campus
Teaching people how to construct eco-friendly environments is one of the finest methods to become environmentally conscious. All students at the institution are eligible to participate in events like tree planting and city cleaning. Colleges can also provide students with the chance to discuss how to establish a sustainable environment with one another and with the administration. Students will learn about becoming more environmentally friendly from the administration and from their fellow students.
Get Involved
Learn what your school does to lessen its influence on the environment and how it might assist local eco-friendly projects. Check to see if it has a homepage for the Office of Sustainability that details its achievements, objectives, and campus-specific advice for faculty and employees. Or even think about founding or joining green organizations, campaigns, and events.
Conclusion
Utilizing a resolute recycling committee, raise awareness of your school's recycling objectives. To spread the message and inspire people to participate in achieving those goals, create posters, schedule e-newsletters, or add a recycling section to the student newspaper.
It need not be too difficult to lead a greener lifestyle. Even the simplest details count, like not wasting water or shopping second-hand. Reduce, reuse, and recycle is the simple golden rule. Additionally, all of that will result in long-term financial savings.
Reach out to Power Bear Designer Bins to implement your eco-friendly campus practices.