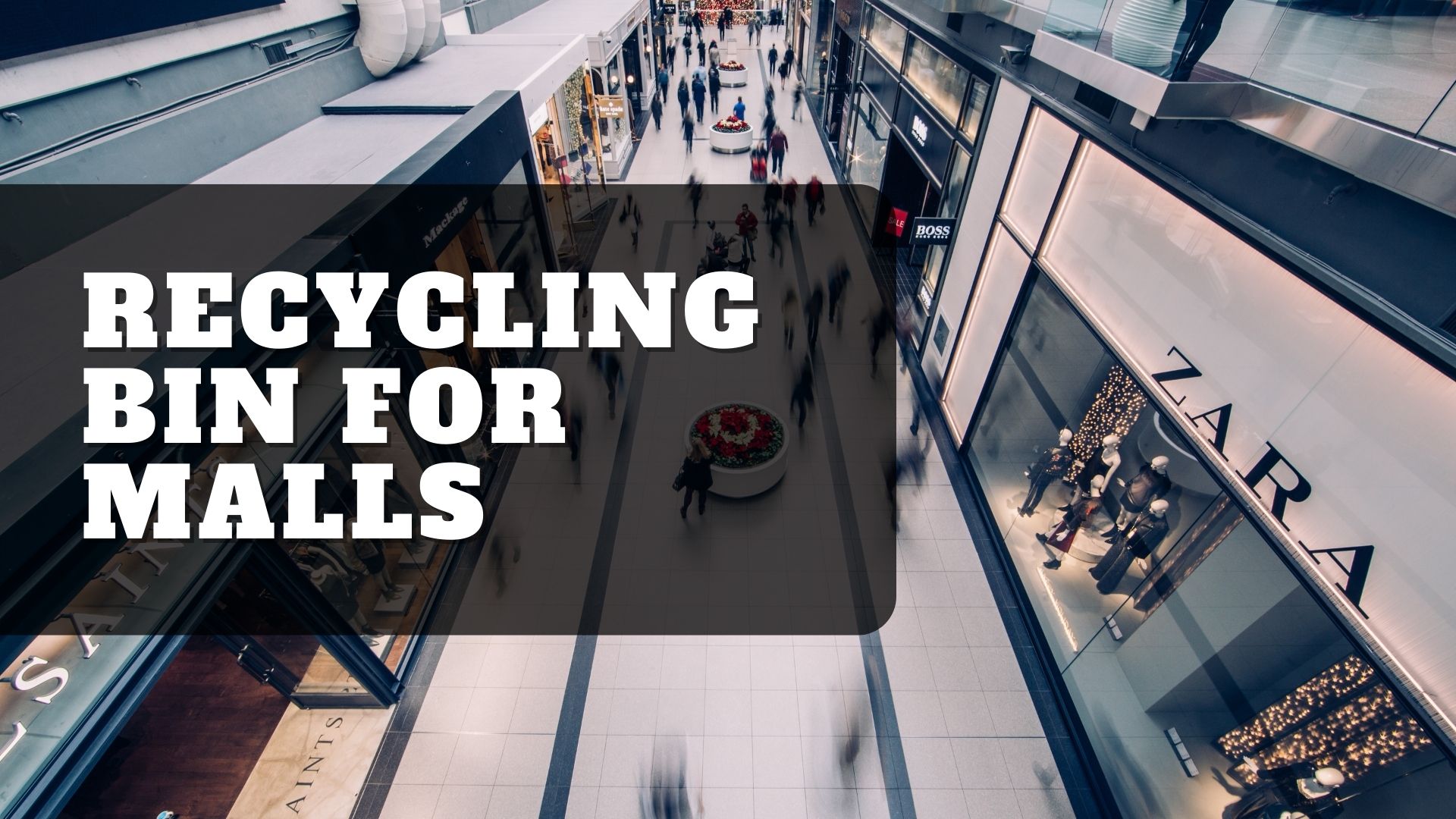 The more people there are, the more waste there is. Shopping malls see many users every day, generating a lot of recyclable waste. It's critical to keep them clean and sanitary with recycle bin for malls so that people can enjoy their shopping experience. We can save a lot of resources and energy by recycling merely 30% of our waste. That's the equivalent of 11.9 billion gallons of gasoline.
In today's world, the urban landscape is changing. Cities are dotted with massive shopping malls that can accommodate over one thousand people at once. Shopping malls do have a lot of charm and can help a town's economy. However, they have certain negative consequences for the environment.
Tips to Invest in a Good Recycling Bin for malls
Capacity
The ideal recycling containers must be the right size; if they are too big, they will take up too much space and will not be full before pickup. Waste will pour over into the ground if recycling bins are too small. Keep these variables in mind when determining the proper capacity. Determine the pickup timetable first.
Second, decide if you want a substantial number of little units that can be emptied into a single larger component or stand-alone recycling bins. Keep in mind that when these units are full, they can be heavy; therefore, use smaller pieces or recycling bins with wheels, particularly in high-traffic areas.
Material
High-quality recycling bins, like any other purchase, will last a long time and are well worth the money. Power Bear provides recyclable plastic recycling bins for the utmost in environmentally friendly solutions. Mold-injected plastic units or Litter bins are also durable, so they may be used in the house, business, or school for a long time.
Recycling bins can help to keep the area clean. Installing these bins in shopping malls encourages people to recycle their trash. This results in a cleaner environment, making surroundings pleasant, friendly, and sanitary.
Usability
Recycling bin for malls are far more than simply containers that take up space. Each unit must be matched to its job and be simple to operate to have a successful program in place. For malls, the overall weight of recyclables must be kept low enough for a single person to manage. Instead of requiring substantial labor to transport a set of recycling bins for collection, office and school implementations should focus on efficiency with wheeled utility units.
Wrapping Up
The presence of the appropriate recycling containers is frequently critical to the effectiveness of garbage recycling initiatives. People's reactions to a program and how simple it is for them to use recycling bins are influenced by convenience, function, and aesthetics.