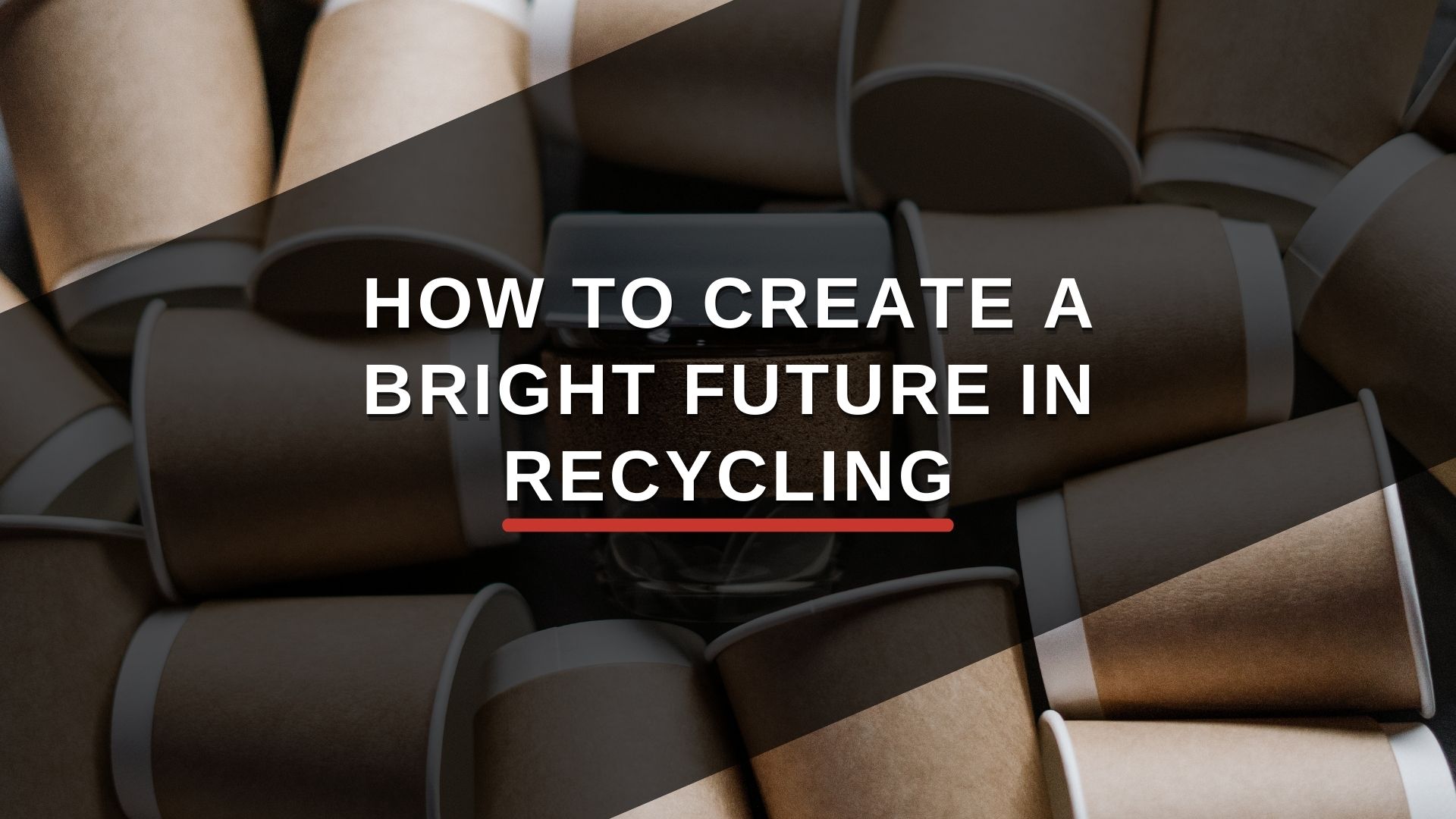 Let's talk about DUBAI. A city where dreams come true. A place filled with love and life that the world can't seem to get enough of. From the wonders like the Museum of the Future to our favourites like the Burj Khalifa, Dubai holds so many experiences that we cherish.
Dubai has been the epitome of luxury and lifestyle since the early 2000s. We were so preoccupied with moving forward and living larger that we may have missed one of the most crucial ideas in the world,
"

A better EARTH for our future

"

As the years passed, it is no longer a trend to adapt and promote sustainability. The world has advanced, and we have found efficient solutions to minimise our carbon footprint. This is particularly important for our children and theirs or even our future self who needs a safe haven where they can kick back and relax. Where large projects are topping the scales of waste management across the world, why don't we expand our little bits to a larger scale? 

Since our environments play a major factor in dictating our lifestyle, we are the sole owners of our #GoGreen decisions. This can be as simple as placing a recycle bin in your kitchen to effectively use your community recycling initiatives. What happens when you get to make a habit out of this? Every day you nurture a healthy lifestyle which moves one step closer to a sustainable and energy-efficient future.

This initiative by Dubai is made vividly visible throughout EXPO2020, currently EXPO City. The Sustainability District along with TERRA was a statement to the world that Dubai will settle for nothing less than its Vision 2030. Mohammed bin Rashid Al Maktoum Solar Park, Dubai Autonomous Transportation Strategy, Dubai Industrial Strategy 2030, Dubai 3D Printing Strategy, and more are being developed to enhance the living experience in and around the country. By promoting cleaner production, renewable energy, water resource management, reduction of solid waste and sewage treatment, reuse and recycling of materials, ecological urban design and construction, public health, and the social responsibility of residents Dubai is en route to becoming a model of long-term environmental sustainability. 

Dubai is a part of the C40 network that connects more than 75 of the world's greatest cities. This represents more than 500 million people, and one-quarter of the global economy. This provides Dubai with a visible advantage to advance further. Since its inception, C40 has always recognized urban action to tackle climate change by reducing greenhouse gas emissions and climate risks, while increasing the health, well-being, and economic opportunities of urban citizens as its core construct. Now, has this been fulfilled? No, because this will forever be an ongoing series of advancement opportunities that the network asserts itself into. It is crucial that as an individual, we realise the fact that we are an additive to these green earth & our sustainability formulae.

The ruler of Dubai, HH Sheikh Mohammad has provided great affirmations to the Dubai Vision 2030's sustainability vertical in his tweets.
Source: A SUSTAINABLE DUBAI. THE DUBAI MUNICIPALITY REPORT 2016*
As you can see, when it comes to delivering the prospective value to sustainability, Dubai was ready to place itself on the map back in 2016. Now, what would be the best way to have a sustainable future? There are arguably a lot of ways in which this can be achieved. Each offer pros and limitations, some offering more pros than the others. Yet, most people would believe that the best way to do it is by,
"

Educating OUR FUTURE

"

Recently, Dubai Municipality launched the E-Waste Collection competition. This was aimed at raising the level of awareness and sustainable environmental behaviour and educating all segments of society in the Emirate. Although this was brought out as a competition, the core idea is an awareness campaign and workshop to motivate and encourage students to collect and segregate waste.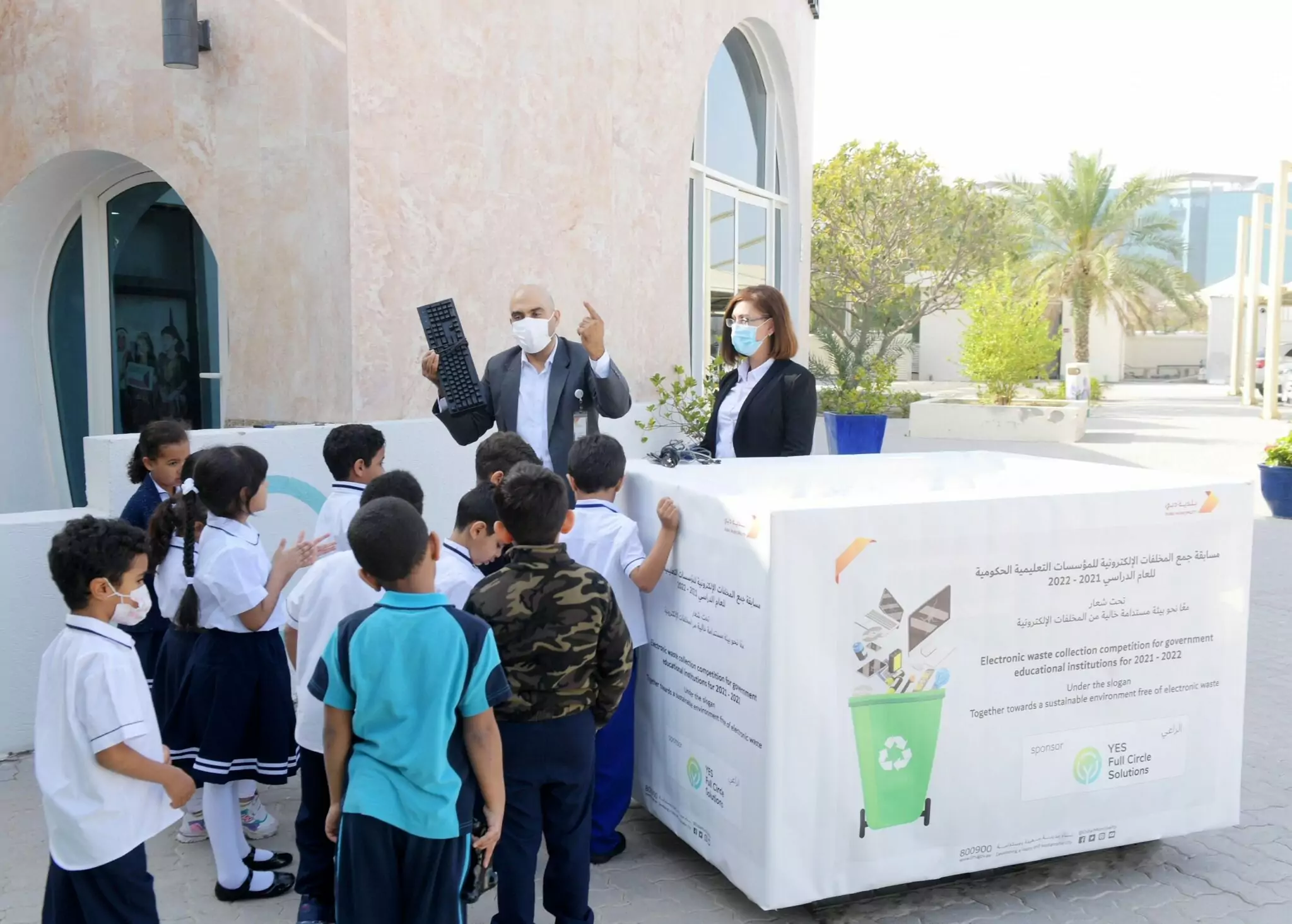 Source: https://www.dm.gov.ae/2022/03/30/dubai-municipality-promotes-e-waste-awareness-in-educational-sector/
This is without a doubt, one of the best ways to capitalise on the solution. Inculcating the ideas of sustainability and healthy living will help the children lead the planet towards a better future. So where do we start? As always, the necessary education for the children starts at home. And school equip the kids with the right tools for their growth. 
The waste management sectors hold the key to our possibilities in this matter. What if you were given the choice of your very own waste management essential? Now, what if I tell you that it is already available and you may have missed it all this time and were never shown what a Multi-Stream Recycling Bin or a Modular Recycling Bin is capable of in your homes, the schools, hospitals, malls, any public space, or your community? 
You must be thinking what difference it would even make in your day-to-day life, am I right? Every country you get to live in is actively looking into options for waste segregation. Since the residents have not embraced segregation and effective waste management to its fullest, the people behind the scenes have already been pushed to major investments in waste segregation and management. We have resorted to alternate methods such as automated waste segregation and other large machines which consume even more energy in their day-to-day operation. We can see that few upcoming institutions and communities or even the recent ones from the last 10 years have been enforcing effective waste management by providing the essentials. 
Eventually, we will have to make a move and create a smooth transition. If not, we may be forced to make this transition. In that spirit, the sooner we make the shift, the better our lifestyle. But what are the best options we can use for waste segregation? Let's look at a few recycling bins that provide awareness opportunities for the public.
Multi Stream Recycling Bins

Multi-Stream recycling units can be used anywhere & are made for both indoor and outdoor placements. These Recycling Bins are easy to maintain and manage because of their design and the aperture. These bins provide: 
Choice of material based on your environment 

Colourful and emotive graphic options can be used for personalization 
Multi-Stream Recycling / Garbage Bins are customised, if necessary, based on your requirement. These personalised bins, whether by stickers or custom wrap will surely accent your waste management space.
Modular Recycling Bins

Modular Designer Bin Units are cost-effective recycling solutions. These are designed with the highest quality materials available in the market since these are required to be sturdy. These garbage/litter bins are environmentally friendly and available in both traditional and contemporary designs. These are quite easy to maintain and offer the flexibility of choice to the buyer. 
The designer bins are often personalised/customised with colourful or emotive graphics as per the client's instruction. Modular recycle/garbage bins are also available in multiple volumes for the same designs to cater to the buyer persona.