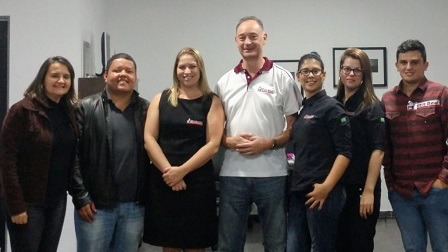 The POWER Bear Designer Bins team proudly announces the set-up of its new company entity in Brazil, under the name "POWER Bear do Brasil". The company, acting independently from its headquarters in Dubai, will be a key distributor for the fast developing Brazilian and South American markets.
In the initial stage, the core business shall be the supply of HDPE plastic trolley bins from ESE brand in Germany. At a later stage, the rollout will further extend an array of Baling machines, compactors, and metallic containers.
Base of the distribution business is a large bin stock at a new warehouse near Sao Paulo that POWER Bear designer bins has already taken, and the sales are ready to kick off in the third quarter of 2015. A strong sales team shall boost the business throughout Brazil.